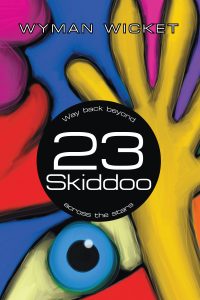 23 Skiddoo: Way back beyond across the stars
In this thought-bomb science fiction thriller, a scruffy, secret knowledge seeker gets enmeshed in contending worlds, relying on some unique and very special helpers to succeed in his quest to transcend negative occult forces and their deep state servitors.
ISBN 13 (SOFT): 9781483450513
ISBN 13 (HARD): 9781483450537
ISBN 13 (eBook): 9781483450520
---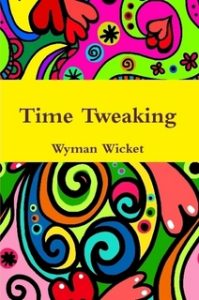 Time Tweaking
Two horn-dog, red pill compatriots invent a time travel helmet. The wearer is able to easily untether his astral body and direct it to any historical event in the akashic record. Their hope is to tweak a crucial point in history that will have a far-reaching future effect. By so doing they seek to rid the planet of a depraved neo-Marxism that has degenerated the West in the guise of a "progressive," globalist, NWO con game of open borders, "diversity and multiculturalism," and political correctness. But dangers lurk in the noosphere and in unintended consequences of their "time tweaking." These amateur inner space explorers find out the hard way that they can change but not quite control the course of history—that's a job long dominated by professional controllers (as the main character knows all too well).
ISBN 13 (SOFT): 9781365832802
---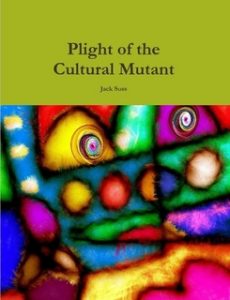 Plight of the Cultural Mutant
The past quarter-century proved to be a particularly rough and rocky road for the cultural mutant. From getting on the wrong end of political correctness at St. John's College, Santa Fe, followed by a confused odyssey as an ESL teacher, a doctoral student, a would-be scholar and poet, pundit and constitutionalist attorney, psychedelic inner space explorer, and blues piano player—and then returning to his boyhood neighborhood only to find it irretrievably morphed and mangled. The confusion experienced during the cultural mutant's long odyssey in the wilderness of not-knowing (precisely) the causes of his malaise, is exhaustively portrayed herein.
ISBN 13 (SOFT): 9781365815829
---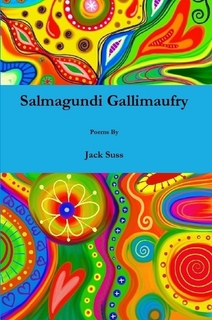 Salmagundi Gallimaufry
This volume of poetry includes selected gems chosen by the author as representative of his work, taken from a "driftscape" that spans almost half a century. It's beat poetry with existential twists that pop and sizzle, serving up a soul platter of surprises, red pill detours, and meditations for the potato head in all of us. The poems are peppered and laced with color graphics meant to be pleasing to the eye, offering respite from the text.
ISBN 13 (SOFT): 9781365996740
---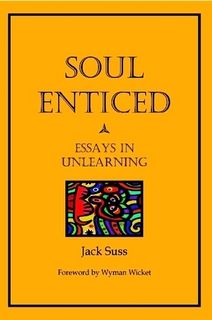 Soul Enticed: Essays in Unlearning
The Roman Church has lost its institutional legitimacy. Restore your Catholic faith; discern the truth, e.g., as a Weird Task Specialist via the Sovereign Union of the Spiritual Self. Bro. Jack Suss, O4B, is a non-denominational Catholic and a recovering sinner who believes in the power of soul, love, prayer, contrition, grace, goodness, and redemption. These Essays in Unlearning just may help you to condense the way of the pilgrim from out of today's cloud of unknowing, in a gentle move toward neo-anthroposophy—nothing short of Christianity for the mystic.
ISBN 13 (SOFT): 9781387532117
---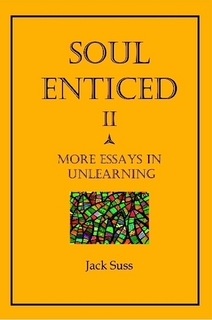 Soul Enticed II: More Essays in Unlearning
With More Essays in Unlearning, readers tour the abyss of our socio-cultural unmaking. Unmask yourself; accept that the world is a lie. Only then might you begin to climb out of your rut, oh well-rutted friend. Bro. Jack, O4B is the tour guide. Though he morphs into "Harland" for some few essays, he gets his "Rev. Gumpus voice" back toward the end of the book. Yes, we find that even our tour guide is a clone-prose narrator afloat among images snagged from the web. And his weird task ministry—Catholic-yet-adrift—at times perilously stupefied—resiliently carries his Soul Enticed message onward.
ISBN 13 (SOFT): 9780359438129
---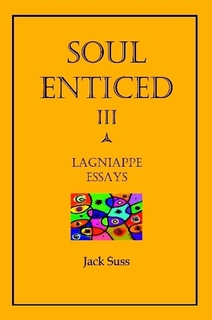 Soul Enticed III: Lagniappe Essays
In this concluding installment of the Soul Enticed trilogy the emphasis is on the rugged individualism of the 21st century Christian; on the being and doing of what Jesus Christ exhorts and expects of human beings, based upon His modeling and articulation of virtue. As such it is a rediscovering of our Western, Christian roots as explicated in that integrated message system, the Holy Bible. Surprisingly for today's "spiritual elites," reading, studying, and apprehending Biblical wisdom turns out to be the most esoteric of undertakings. We get more adept at piercing the veils of Deep State fakery, at standing up to overt Satanic evil that has made societal inroads via the cultural Marxist agenda. Best of all we discover real love, God's Agape love, as that which breathes life into our relationships. We can share this spirituality with others by working together on "weird tasks," both small and large. We develop a Christ-like backbone; character and integrity that typify Christ's catholic, mystical Church.
ISBN 13 (SOFT): 9781678102470